Still open for orders and delivering safely at distance.
The Bubbly Bauble Company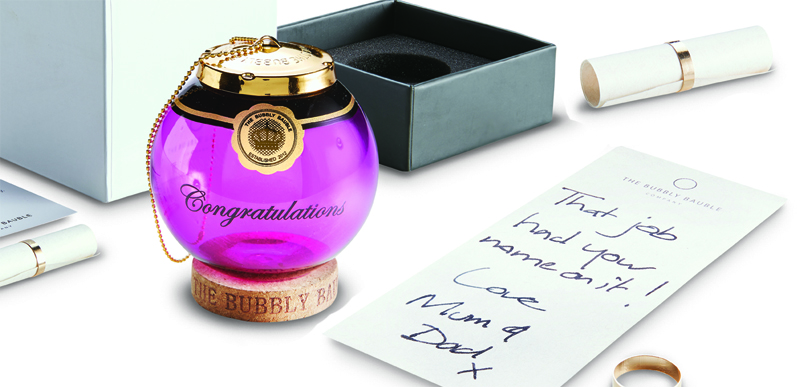 Show Menu

Sorry there is no products in this selection that we can ship to b
The Bubbly Bauble Company creates brilliant commemorative gifts to mark a special occasion or event. Shop the range here at Gifts International.
This unique keepsake cork display gift consists of a hand-blown glass bauble that is designed specifically to encapsulate and showcase a keepsake cork from a celebratory bottle of champagne. Packaged beautifully in a simple and contemporary gift box, it comes complete with a paper scroll to write a personal message. You can show off the bauble by displaying it on its cork mount somewhere in your home, or you can appreciate the gift each year by hanging it on your Christmas tree.
We also offer Bollinger, Veuve Clicquot, and Moët champagne gifts, as well as those that come with chocolates or champagne flutes. If you are looking for other types of Christmas decorations, you should browse our selection of balloon gifts where you will find Christmas helium balloons.