While Christmas is still a couple of months away, you know what they say about time flying by. To beat the holiday hubbub, you might want to get a head start on writing out your gift list. After all, you don't want to give gifts that were hurriedly thought of at the last minute.
This is especially true when giving presents to those close to you, like your parents.
Your parents deserve a lot of love, and they deserve a gift that will make them feel extra special. Now you have flown the nest, why not for the holidays, send your parents a bottle of wine as a gift?
While not necessarily the most unique of gift items, wine has a way of making the recipient feel special and valued, no matter the occasion.
Wine gifts go a long way
Wine has long been a go-to gift for many people in the UK, the US and other parts of the world. It was once considered a gift from the gods in the mythology of many nations, such as Ancient Greece and Rome.
Even today, there are several reasons giving your parents wine as a Christmas gift is a good idea. Some of these are:
1. Versatility
Even as time passes, wine is a gift that can never go out of style. Whether it's a bottle of the boldest red varietal or the most crisp white vintage, wine is an excellent way to show how well you know your parents (you can express this in the type of wine that you select) and how much you care for them. It is also a suitable gift for use in many major events, from Christmas and the New Year to birthdays and anniversaries.
2. Beautiful presentation
Wine bottles are aesthetically pleasing in their own right, but they can be made more visually appealing with stylish gift boxes. You can also present bottles of wine as part of a hamper so you can add other gifts such as chocolates or glassware to make the holidays extra special.
3. No expiry date
Wine is an excellent gift because the recipient is not pressured to drink it right away — in fact, good wine gets even better with age. This means your parents can enjoy the drink anytime they want without worrying about an expiry date, when stored in ideal conditions.
4. Good for sharing
Instead of agonising over buying separate gifts, why not buy one for both? The good news is that wine can be shared, whether it's for your parents' date night or a gathering with family or friends. By giving them wine, you are not only giving them something fancy and thoughtful, but you are also allowing them to share the experience between themselves and even with others.
5. Health benefits
Various studies have shown that wine, particularly red wine, has several health benefits. When consumed in appropriate, moderate amounts, red wine helps improve cardiovascular health, prevents diabetes and reduces the risk of dementia.
Deciding the perfect wine gift for your parents
It's not enough to simply go to the nearest online store and choose the first wine bottle you find. Like other gifts, shopping for the perfect wine gift ensures that your parents will receive something perfectly thought of, that they can enjoy at any occasion. For champagne bottles, we recommend: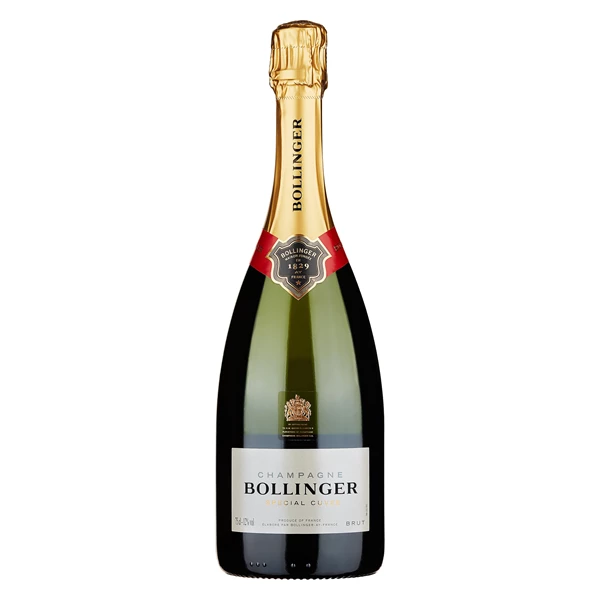 Special Cuvee results from the excellent blending of grapes and reserved wines. This bottle of champagne is best shared among friends and family, especially during an intimate dinner. Your parents can choose to enjoy it right away or store it for drinking on another occasion.
With a sleeve designed to mimic the city lights at night-time, this champagne bottle is guaranteed to capture everyone's attention. However, its bottle design is not the only noteworthy feature of this champagne. With a fresh and mellow palate, this gift is a perfect drink during late-night gatherings or a cosy, private evening.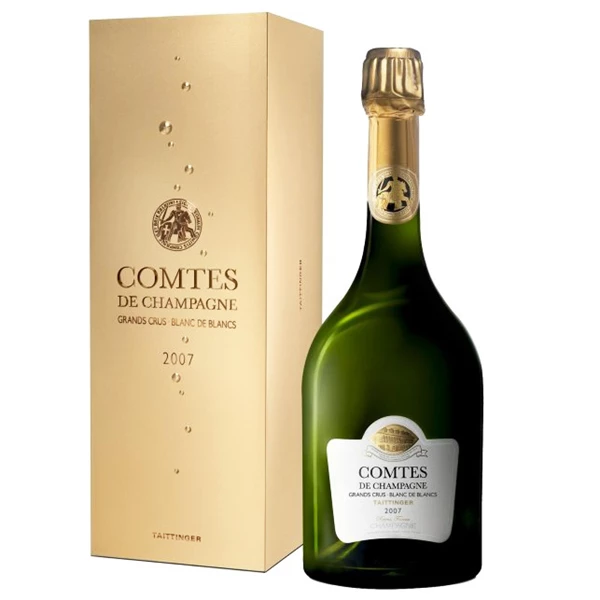 This champagne offers an amazing aroma of brioche, dried wildflowers, lemon oil and lily pollen. On the palate, the wine is medium to full in body, with a refined mousse and tangy acids. This champagne also has an interesting history. It is handcrafted and aged 18 metres underground the UNESCO-status Saint Nicaise cellars in Reims, then released after at least eight years. That's definitely an interesting story to tell when your parents open your gift.
Send wines and spirits in gift boxes
Planning to upgrade the presentation of your gifts? You can do so by having wine and spirits placed in fancy gift boxes.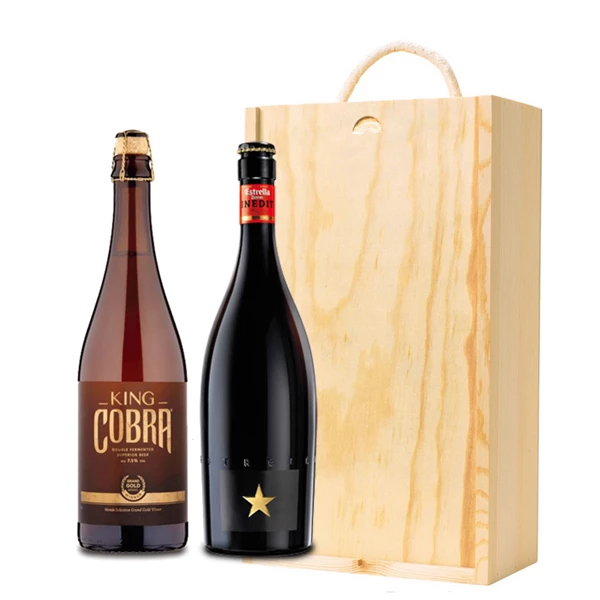 Planning to give lager to your parents on Christmas? Why not buy lagers the size of wine bottles? This lovely double wooden box contains one 75cl bottle of Estrella and King Cobra Double Fermented Superior Beer. These are perfect as before-dinner drinks or as complements for late-night samplings on full stomachs.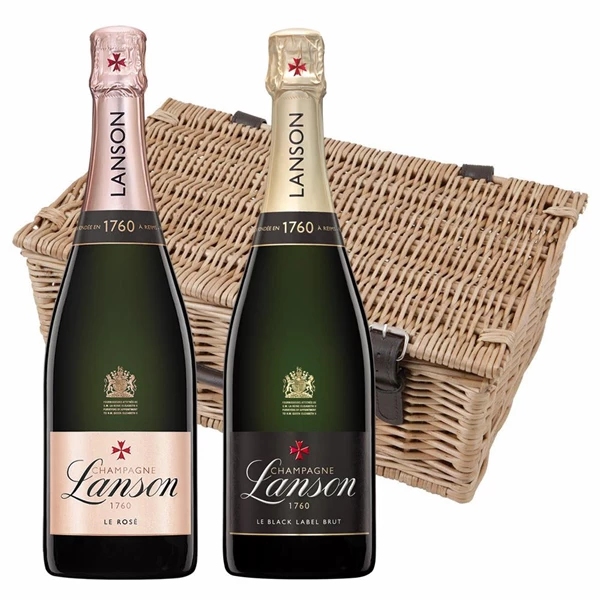 Packed in a lovely wicker hamper with leather straps are two bottles of champagne: the Black Brut and the Rose Duo from Lanson. Both bottles are perfect complements to fish meals and red berry desserts. Add a personal touch to your gift by writing a message to your parents on the available gift card.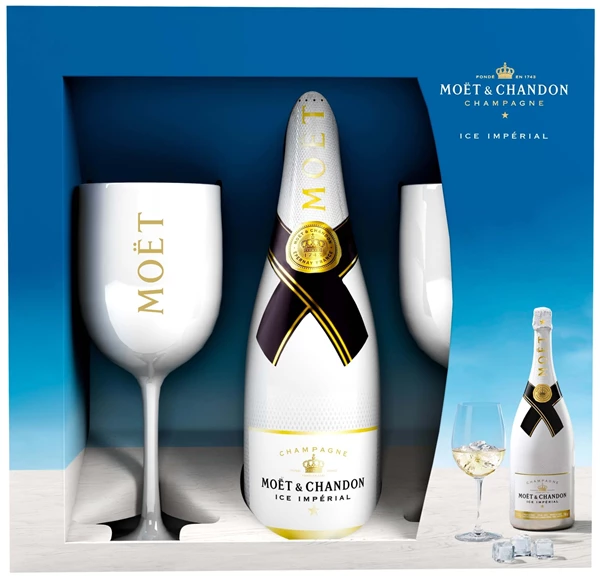 Created especially to be enjoyed over ice, Moet & Chandon's Ice Imperial combines fresh and fun sensations while staying true to the bright fruitiness and the seductive palate the brand is known for. Pair your gift with a couple of branded glasses so your parents can enjoy a luxurious atmosphere while drinking.
Go all out with gift hampers
Your parents deserve to be pampered, and gift hampers are just the thing. Whether they like gourmet food, sweets or champagne, they will find something to enjoy in the gift basket. For hampers by Gifts International, we suggest: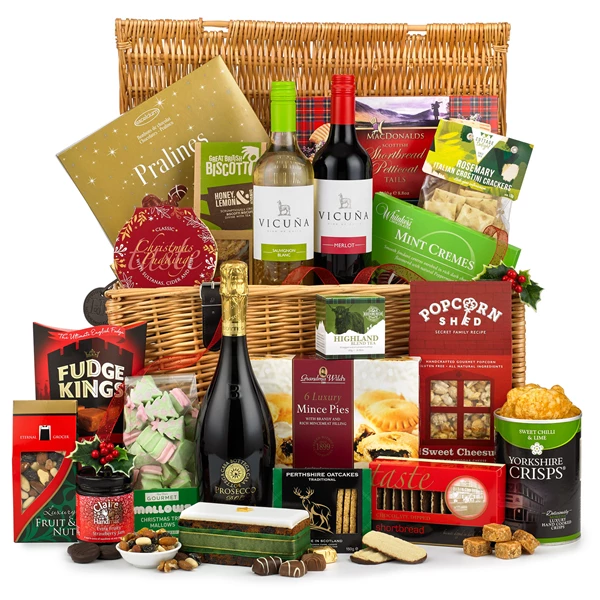 This large wicker basket is packed with excellent food and drink selections. For drinks, choose among the bubbly wines or the stunning prosecco. The jam-packed hamper also includes fruit cake, mallows, praline, strawberry and strawberry jam, to name a few. This Excelsior Hamper will definitely impress and be the highlight of Christmas parties.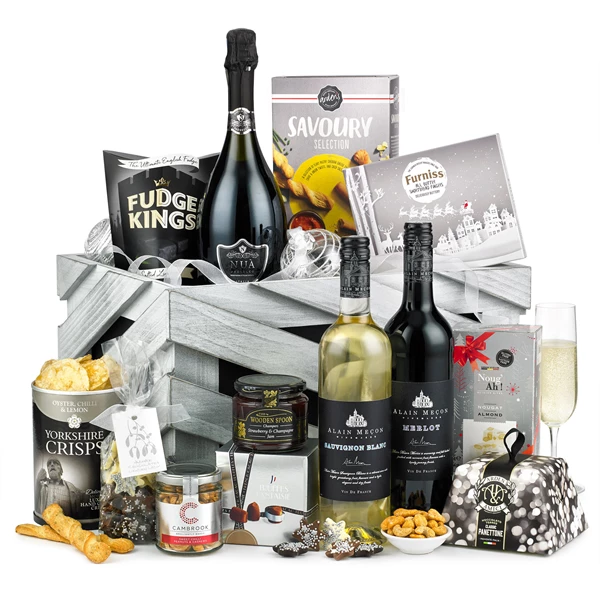 Packed in a grey wooden crate, this Christmas basket is a delightful and elegant way to spread cheer during the holidays. This hamper is full of luxurious snacks like almond nougats chocolates, French truffles, oyster crisps and savoury selections. Pair them with merlot, prosecco or sauvignon blanc, and your parents will enjoy a night as if they're in a fancy restaurant.
Want to treat your parents after a long day of work? This gift box is perfect for them. They can sit back with a glass of Lakes Elderflower Gin mixed with refreshing Fantimas Indian Tonic Water at the end of a long day. They also will enjoy their gin and tonic drinks paired with green apple bubbles from Popaball and gourmet gin and tonic boiled sweets. All these are packed in a wooden slated crate for safe storage.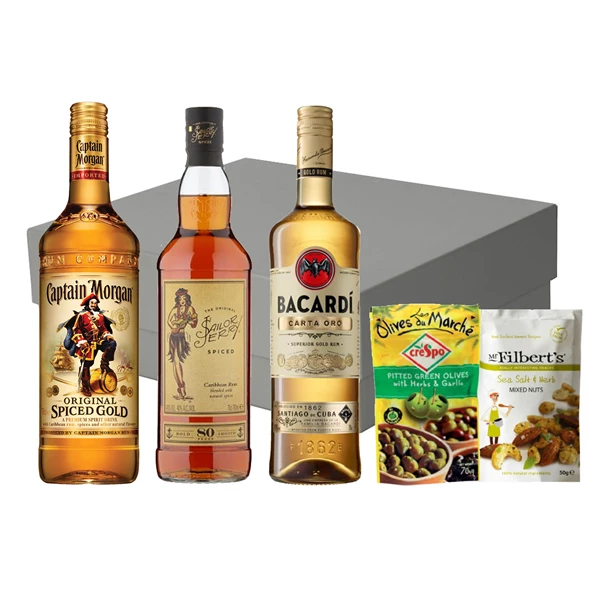 Enjoy spirits and delicious snacks arranged in a smooth, silver hamper box. This gift box contains popular spiced rums from popular brands Bacardi, Captain Morgan and Barcardi Carta Oro. With pitted green olives from Olives de Marche and sea salt and herb mixed nuts from Mr Filbert's, these spirits and snacks can be relished over long conversations.
Your parents deserve a day of rest and relaxation, so why not pair your wine gift with aromatherapy products? This gift box comes with soap, bath and shower gels, body lotion and hand wash from After the Rain, giving your loved ones the freshness that comes after a light rain shower. Then, they can sit back and relax with a glass of fruity and subtle flavours of Taittinger Nocturne Champagne.
There are plenty of wine gift options to choose from, but remember to consider your parents' lifestyle and preferences before purchasing a gift. What matters the most is that they enjoy your gift and that they can choose to use it at any time they wish.
Find the perfect gift with Gifts International
For the right wine gifts to give to your family this holiday season, you can count on Gifts International. We offer a wide range of wine and spirits from the industry's top brands, and they are perfect complements for a dinner for two, a cosy night at home or a celebration with loved ones.
You can also choose your own combination of wine and gift boxes according to your budget and based on your parents' preferences. If you think your loved ones prefer something else, not to worry. We also have other items, such as chocolate hampers and diffuser sets that make your parents feel extra special during the holidays.
Our delivery service is available throughout the UK. Call us today 01325 313914 or email sales@giftsinternational.net.
Disclaimer: Customers must be over the age of 18 to purchase alcoholic products from Gifts International.