Let's be honest, buying presents can be stressful no matter how much we know and love someone. We all know how hard it can be to shop for gifts and because of the stress that it can cause, some would rather put off buying presents.
However, some wait too long, up until there's almost no time left anymore, making the situation even more taxing.
Whether you're forgetful, too busy, or just really a procrastinator, we've got you covered with our last minute gift guide.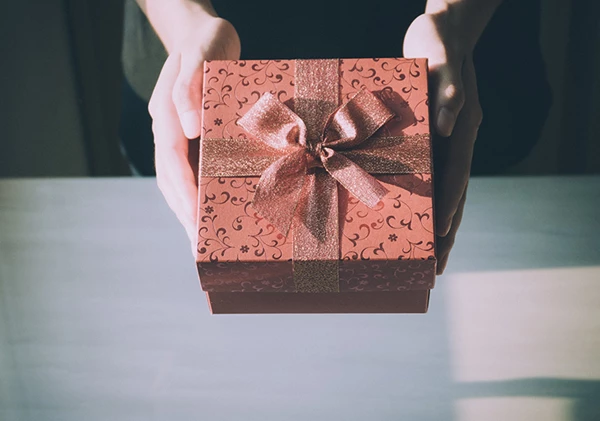 A piece of art for the home décor aficionado
Giving a piece of art as a gift may seem daunting at first. But for your friend who is a home décor enthusiast, a piece of art is a timeless present that they will surely treasure which makes the task worth it.
Choosing an art piece for your friend whose interest is beautifying homes doesn't have to be complicated. People who never stop adding to their décor collection will appreciate any kind as long as they can incorporate it in their homes.
The process of choosing doesn't have to be that complicated either. It can be a colourful wall art that can enhance a dull section of the home, a wood sculpture to make a coffee table look chic, or even just a vintage vase will do the trick.
A bottle of wine for the party-goer
A bottle of wine is a fail-safe gift for someone who enjoys a glass either with their meal, at night to take the edge off the day or with the company of friends. In the UK, wine has become the most popular choice of drink across all ages and regions so your friend who enjoys drinking will appreciate a bottle or two if you're feeling generous.
It also helps that purchasing one doesn't have to break the bank as there are a lot of budget-friendly wine options. But if you want to go the extra mile, impress your recipient with a vintage Rose or a trio Champagne with a wooden box set.
House plants for the environmentalist
For your friend who cares deeply about the environment, make sure that you don't give them something that will end up in a landfill or increase their carbon footprint. These people are serious about contributing to saving the earth and lessening unnecessary consumption which is why house plants of any kind will surely be appreciated. Whether it's a succulent, cactus, or bonsai, this present is both eco-friendly and thoughtful.
Most eco-conscious people are already plant parents and gifting them additional members to their family will surely bring them joy.
Books for the aspiring writer
Reading is an essential part of any writer's life and career so if someone dear to you dreams of becoming a writer, help this dream become a reality by gifting a piece of literature.
The process of choosing a present for a bookworm friend gets even easier if you know a title that has always been in your friend's to-read list. However, a self-help book about jumpstarting a career in publishing is also a perfect choice. No matter which book you end up getting, an aspiring writer will surely have their nose in it as soon as they receive it.
For more gift ideas for your friends or loved ones, visit Gifts International products page or contact them on +44(0)1325 313 914.