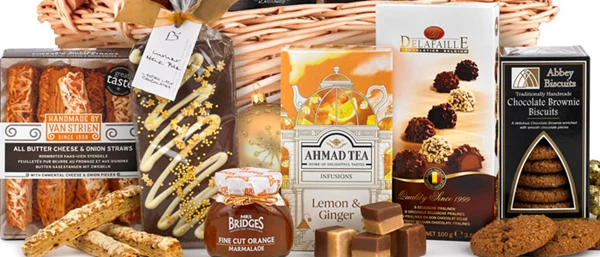 Hampers aren't just for Christmas. Food hampers can be a great purchase all year round − you can buy a food hamper to watch a sports event with the kids or head off to the park to enjoy it, especially when the sun is up and the weather is ideal for outdoor picnicking.
Everyone loves good food and drink, which makes hampers a perfect choice of present. Whether it's for your mom, a friend, or a colleague, hampers are a great way to treat and spoil someone special. Food hampers can also be a luxury gift for people you appreciate.
These baskets come in many styles and themes, so what's best really depends on who the recipient is. Here are some ideas when buying a food hamper for a loved one.
Know the basket content
Giving thought to the food and drink items is the first step in selecting a suitable basket. When buying a food hamper, think about the person you are giving to. Not only practical issues, such as if they are vegetarian or have dietary restrictions, but what food do they love. Do your research and don't settle for the first basket you see online.
The presentation of the food hamper is also important. The way the hamper looks is part of the experience of gift-giving. The content of the basket may be good, but if the basket is not visually appealing, it can make your present look and feel underwhelming.
While it's true that everyone likes food, tastes are different and people can be picky with what they eat. Avoid panic buying, as this will only result in choosing whatever comes up first. Make sure that you're buying a food hamper for their joy, and not for your convenience.
Remember the occasion
While it's important to focus on what the recipient will love, don't neglect the occasion and the reason why you're giving the food hamper. There are different food hampers for specific occasions and each contains certain special things to celebrate the event.
If you want to take it up a notch, you can add a little something to a hamper to mark the occasion, such as balloons or a separate gift for birthday hampers, a bouquet of flowers for congratulatory hampers, or something more sentimental for an anniversary celebration.
Take note of the delivery time
After picking the perfect hamper, make sure that it will arrive on time for the occasion. Late gifts can feel anticlimactic, so when buying a food hamper online, check the delivery duration; don't make assumptions and be prepared to pay a little extra if an express delivery option is available when deadlines are tight. As with most things, it is better to plan ahead and place your order early.
Bring a smile on your loved one's face with Gifts International
Want to give someone special the perfect gift but can't decide what to give them? A basket full of food and drink will surely make them feel valued and appreciated. Gifts International has a wide range of food hampers to suit a wide range of tastes, budgets and occasions. Visit Gifts International or contact +44(0)1325 313 914.